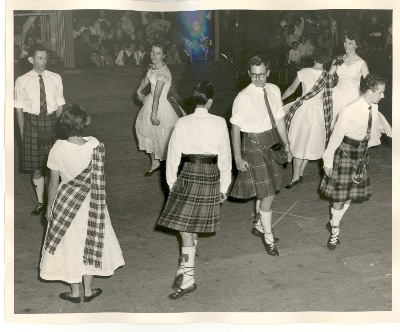 The Oakville Scottish Country Dance Group was formed in 1956 and met at Victoria Hall on Reynolds St. The first dance was held there in March 1961, ticket price was $1.50.
In September 1965, the group held its first ball at the Galaxy Club with music by Stan Hamilton, tickets....$5.00!
The group has met at various places in town including the original YMCA building on Dunn St and Knox Presbyterian Church. Members participated in the Scottish World Festival at the CNE in 1974.
In 1981 they held their 25th Anniversary Ball with a ticket price of $25.00, and in 1983 a basic class was formed to serve the needs of new dancers.
Today, the group offers basic and social classes at QEPCCC and has approximately 70 members, as well as an offshoot group called Oakville Ale and Sword.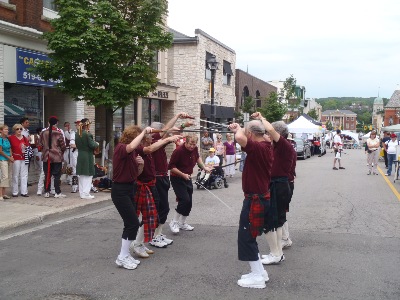 Oakville Ale and Sword